Invited Speaker
---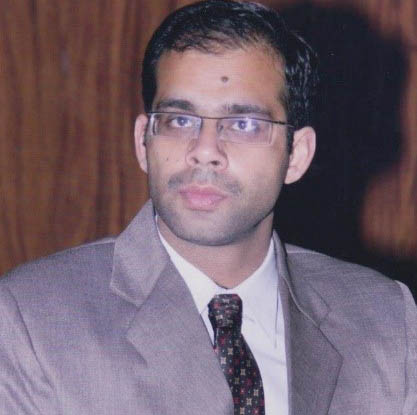 Dr. Anand Nayyar
Lecturer, Researcher, and Scientist, Duy Tan University, Viet Nam
---
Speech Title: Digital Twins: Smart Transformation towards Industry 4.0
Abstract: Digital Twins have garnered significant interest over the last few years as the Internet of Things (IoT) has become more and more pervasive. A digital twin is a virtual model that mirrors a physical object or process throughout its lifecycle. Providing a near real-time bridge between the physical and digital worlds, this technology enables you to remotely monitor and control equipment and systems. Ultimately, it can execute simulation models to test and predict asset and process changes under different "what-if" scenarios. Leveraging digital twins, companies can realize substantial benefits such as improved operations, product and service innovation, and faster time-to-market.
In this lecture, I will be discussing in depth with regard to impact of Digital Twin towards leveraging the traditional industry to Industry 4.0.
Biography: Dr. Anand Nayyar received Ph.D (Computer Science) from Desh Bhagat University in 2017 in the area of Wireless Sensor Networks and Swarm Intelligence. He is currently working in Graduate School, Duy Tan University, Da Nang, Vietnam. A Certified Professional with 75+ Professional certificates from CISCO, Microsoft, Oracle, Google, Beingcert, EXIN, GAQM, Cyberoam and many more. Published more than 450 Research Papers in various National & International Conferences, International Journals (Scopus/SCI/SCIE/SSCI Indexed) with High Impact Factor. Member of more than 50+ Associations as Senior and Life Member and also acting as ACM Distinguished Speaker. He has authored/co-authored cum Edited 25+ Books of Computer Science. Associated with more than 500 International Conferences as Programme Committee/Chair/Advisory Board/Review Board member. He has 5 Australian Patents to his credit in the area of Wireless Communications, Artificial Intelligence, IoT and Image Processing. He is currently working in the area of Wireless Sensor Networks, MANETS, Swarm Intelligence, Cloud Computing, Internet of Things, Blockchain, Machine Learning, Deep Learning, Cyber Security, Network Simulation, Wireless Communications. Awarded 30+ Awards for Teaching and Research—Young Scientist, Best Scientist, Young Researcher Award, Outstanding Researcher Award, Excellence in Teaching and many more. He is acting as Associate Editor for Wireless Networks (Springer), IJDST, IJISP, IJCINI. He is acting as Editor-in-Chief of IGI-Global, USA Journal titled "International Journal of Smart Vehicles and Smart Transportation (IJSVST)".