Invited Speakers
Dr. Emilie Chouzenoux
Researcher, Center for Visual Computing - OPIS Inria group, CentraleSupélec - University Paris-Saclay, France
---
Speech Title:
Unrolled Variational Bayesian Algorithm for Image Blind Deconvolution
Abstract: Aims: We consider the problem of image blind deconvolution through a variational Bayesian algorithm. Methods: We introduce our algorithm VBA (variational Bayesian algorithm) accounting efficiently for a wide range of priors on the unknowns. Then, VBA iterations are embedded into a deep neural network architecture, following the recently introduced deep unrolling paradigm. Results: Our experiments illustrate the excellent performance of our new method on two datasets, comprising grayscale and color images, and degraded with various kernel types. Compared to state-of-the-art variational and deep learning approaches, our method delivers a more accurate estimation of both the image and the blur kernels. It also includes an automatic noise estimation step, so that it requires little hyperparameter tuning. The proposed method is very competitive in terms of computational time during the test phase, while showing similar train time to its deep learning competitors. Conclusions: This talk presents our novel method [1] for blind image deconvolution that combines a variational Bayesian algorithm with a neural network architecture. The main core of the proposed architecture is highly interpretable, as it implements unrolled iterates of a well sounded Bayesian-based blind deconvolution method. Acknowledgements: The authors acknowledge support from the Agence Nationale de la Recherche of France under MAJIC (ANR-17-CE40-0004-01) project, and from the European Research Council Starting Grant MAJORIS ERC-2019- STG-850925.
[1] Y. Huang, E. Chouzenoux, and J.-C. Pesquet. Unrolled Variational Bayesian Algorithm for Image Blind Deconvolution. Tech. Rep., 2021. https://arxiv.org/abs/2110.07202
---
Dr. Noor Zaman Jhanjhi
Associate Professor and Director CSS5, School of Computer Science and Engineering, SCE, Taylor's University, Selangor Malaysia
---
Speech Title:
Internet of Things (IoT) for Smart Society 5.0
Abstract: We live in the cutting-edge technological era, which has a high impact on our daily lives, and rapid development witnessed each day. A better example of this is the smart society 5.0 concept recently released by the Japanese government. This leads the existing society 4.0 information-based vision to smart society 5.0 human-centric concept alongside the Industrial revolution IR 4.0 to IR 5.0. The smart society rightly can be identified as "A human-centred society that balances economic advancement with the resolution of social problems by a system that highly integrates cyberspace and physical space." This heavily depends on the Internet of Things (IoT) use/adaption and other cutting-edge technologies, such as AI, Blockchain, Big data, Cybersecurity, etc. A massive amount of information from sensors in physical space is collected in cyberspace using the IoT. Which can be used for analysis, and the results will be fed back to the physical space in various forms. IoT will be acting as a backbone for collecting the data for multiple applications. It raises all the higher use and importance of IoT devices, which will bring several challenges and benefits at the same time. The challenges could be more towards privacy and security.
---
Prof. Narendra D. Londhe
Associate Professor, Department of Electrical Engineering of National Institute of Technology Raipur, Chhattisgarh INDIA
---
Speech Title:
MVFNet: A multi-view fusion network for pain intensity assessment in unconstrained environment
Abstract: Pain is an indication of physical discomfort, and its monitoring is crucial for medical diagnosis and treatment of the patient. In the past few years, several techniques have been proposed for pain assessment from face images. Although existing approaches provide satisfactory performance on constrained frontal faces, they might perform poorly in the natural unconstrained hospital environment due to low illumination conditions, large head-pose rotation, and occlusion which is common in an unconstrained environment. Therefore, a novel fusion approach to constitute discriminative features for pain severity assessment is proposed. In this work, decision level fusion of three distinct features, i.e., data-driven RGB features, entropy based texture features, and complementary features learned from both RGB and texture data are utilized to improve the generalization of the proposed pain assessment system. The experimental results demonstrate that the decision level fusion using these Multi-view features substantially outperforms the model trained with generic RGB data. Given this, the proposed system utilizes three CNNs, i.e., VGG-CNN based on cross dataset Transfer Learning (VGG-TL), Entropy Texture Network (ETNet), and Dual Stream CNN (DSCNN). Further, to alleviate the problem of overfitting various augmentation techniques are implemented. Furthermore, the proposed approach has been assessed extensively on self-generated datasets of 10 patients recorded in an unconstrained hospital environment. The experimental results demonstrate that the proposed model achieved 94.0 % of F1-score for pain severity assessment. In addition, to evaluate the generalization of the proposed method we also report competitive results in the UNBC-McMaster dataset.


---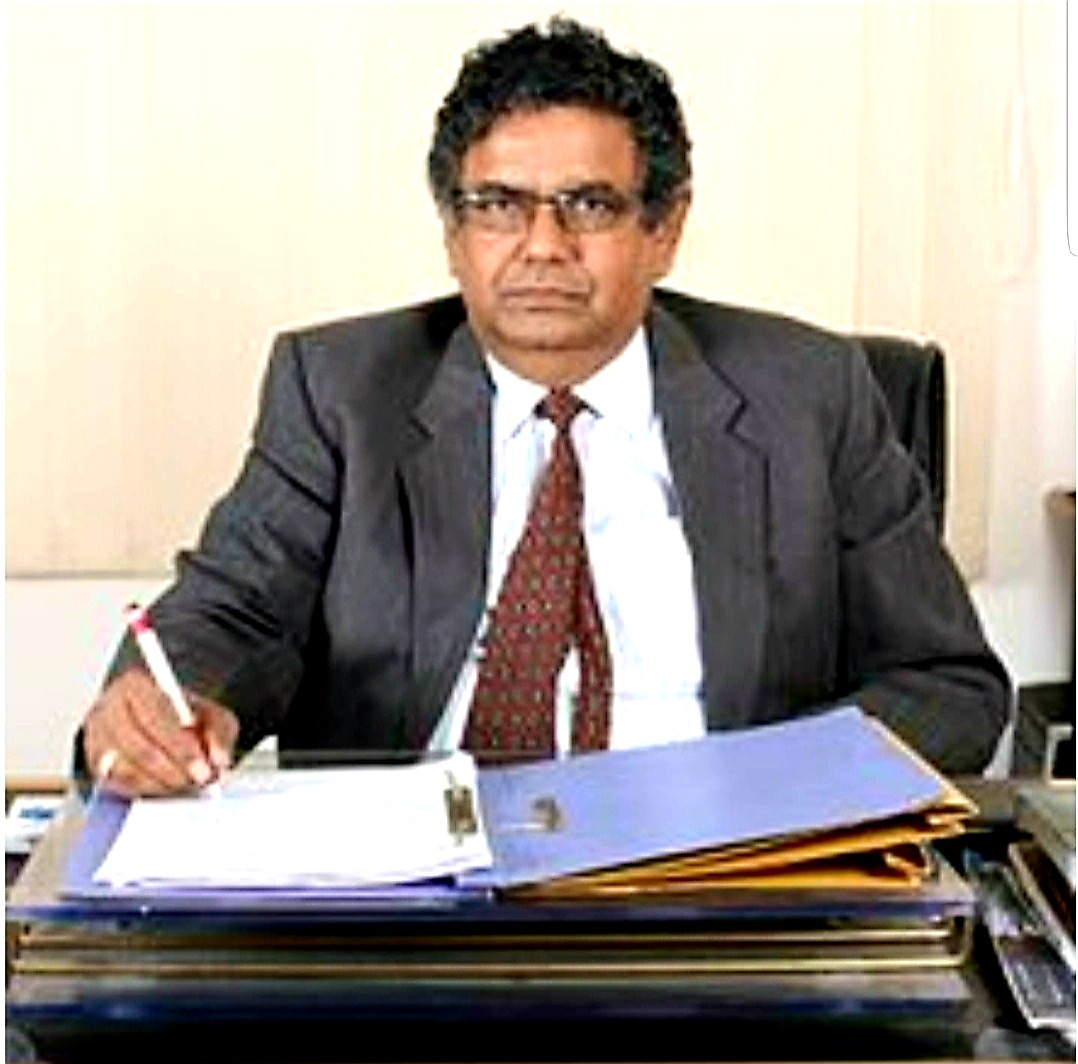 Prof. D. P. Kothari
FNAE, FNASc, FNAE, FIE(I), Fellow-IEEE, Hon Fellow – ISTE, FIETE
Director Research, S B Jain Institute of Technology, Management and Research, Nagpur, India
---
Speech Title:
Optimization and Artitical Intelligence Techniques
Abstract: This presentation deals with Optimization and AI techniques.

Optimization started with second world war. First technique was Linear Programming by Dantzig followed by Bellman's Dynamic Programming in 1950.1956 gave Pontragin 's maximum principle. 1963 Nonlinear Programming and Gradient Techniques. Other techniques developed were Quadratic Programming, Geometric Programming Search Techniques Chance constrained Programming and Stochastic Programming. AI techniques started with Expert systems, ANN, NLP, PSO, Fuzzy logic given by Zadeh in 1964.Ant technic Genetic Algorithm Hybrid techniques. The problems solved are Economic Dispatch, Emission dispatch, Unit commitment Security analysis Load Forecasting .Goal Programming and meta game theory also developed. My book D P Kothari and J S Dhillon , Power system optimization " 2ed Prentice Hall of India New Delhi 2011 and DP Kothari and IJ Nagrath. MODERN POWER SYSTEM ANALYSIS " 3ED MCGRAW HILL NEW YORK 2006 with Spanish translation published in Mexico can be referred to.
---
Dr. Vinayakumar Ravi
Assistant Research Professor, Center for Artificial Intelligence, Prince Mohammad Bin Fahd University, Khobar, Saudi Arabia
---
Speech Title:
To be updated
---
More speakers will be updated soon...